Lumintop Tool AAA is a well-known small AAA EDC flashlight. It has been around for quite a few years with several changes in the design. This is a mini flashlight that you can easily keep in your pockets. In our Lumintop Tool AAA review, we will look at the current version (2019) which has an OSRAM LED and a TIR optic lens.
The flashlight's compact size is ideal for attaching to a keychain, or as a handheld backup light. It is something that you can always have in person without worrying about the size and weight. With it's 110 lumens maximum output and multiple modes. It is bright and versatile enough for indoor and outdoor use.
Product Specifications
Lumintop Tool AAA
Specifications
LED
OSRAM LED
Body material
Aluminum
Battery
AAA (Alkaline/rechargeable NiMH)
Output and Runtime
110 lumens (30 minutes)
32 lumens (4 hours)
5 lumens (60 hours)
Beam Distance

47 Meters
Beam intensity
553 candela
Waterproof
IPX-8 (2 meters)
Dimension
3.2″ / 81.5mm (length)
0.57″ / 14.5mm (diameter)
Weight
15g / 0.53oz
Accessories included
1x dual-direction pocket clip
1x diffuser
1x keychain clip
2x o-ring
Here is the link to the flashlight on the manufacturer's website.
First Impressions
Lumintop Tool AAA is a compact flashlight and at 15 grams, it is practically lightweight and easily dissapears in your pocket. You can barely notice that you have it clipped.
It uses a single AAA battery, both alkaline and rechargeable NiMH are good to use.
This flashlight has a small profile, I can easily hide it in my closed hand when holding. It is comfortable to use, and the tail switch button is responsive, and has a good sounding click during use.
Packaging
Lumintop Tool AAA comes in a normal white cardboard box with a sticker that shows what flashlight is inside.
Inside the box is a thick dense foam that holds the flashlight, glow-in-the-dark diffuser, carabiner clip, spare o-rings, and the user manual. It doesn't come with any batteries with the package.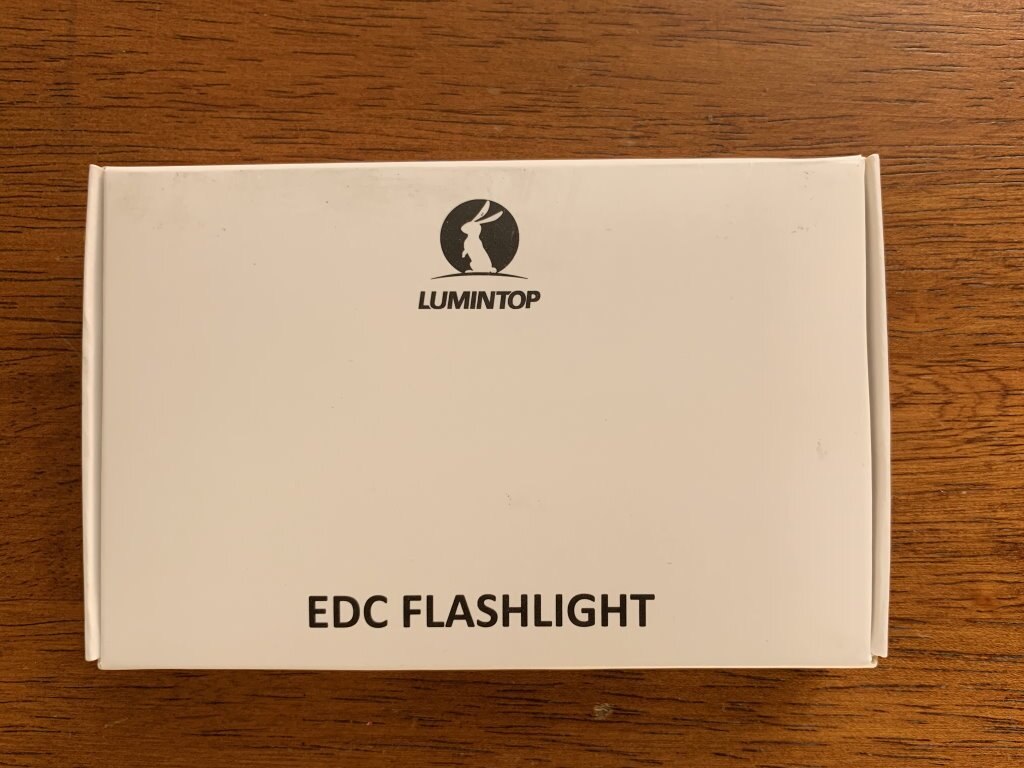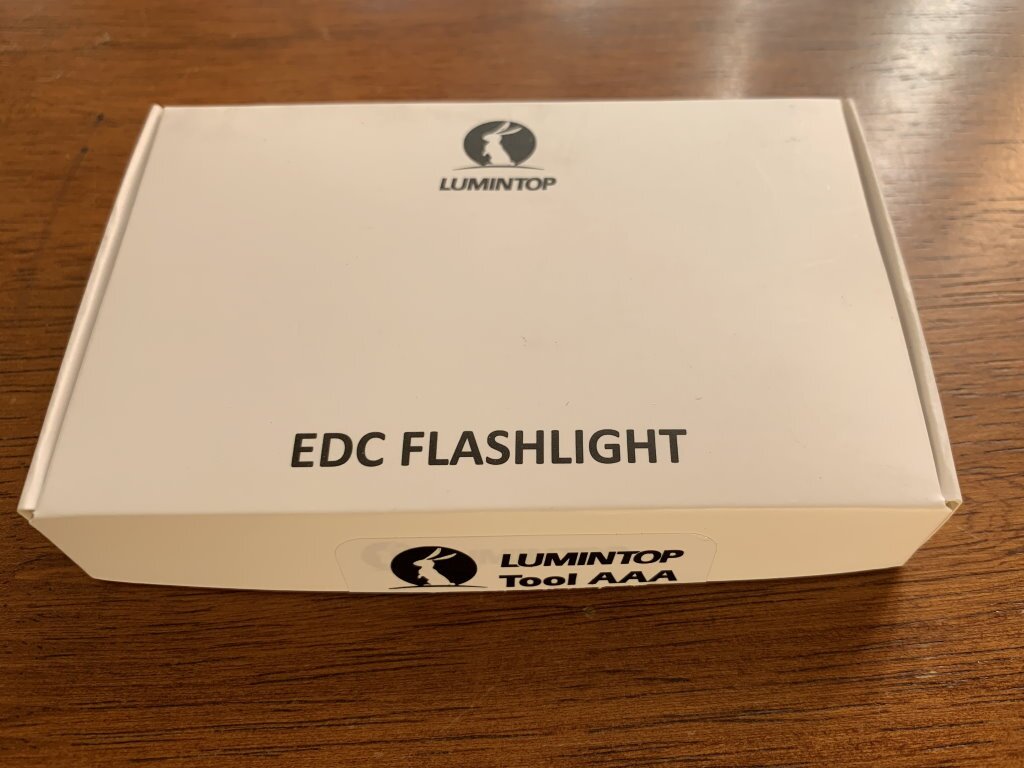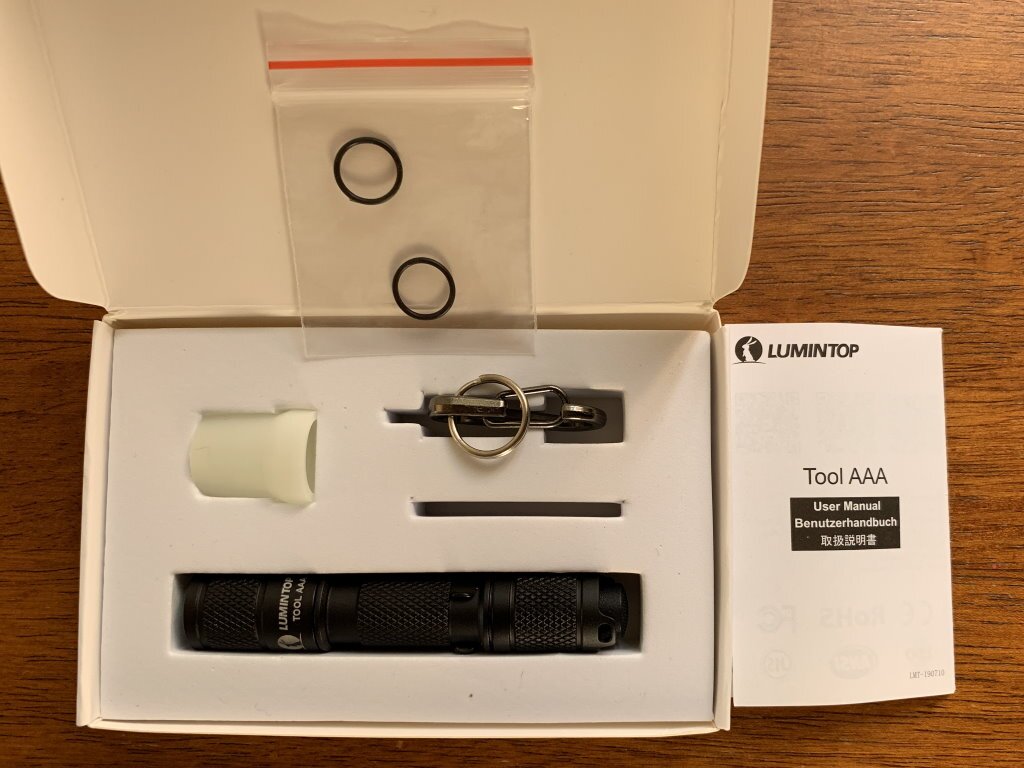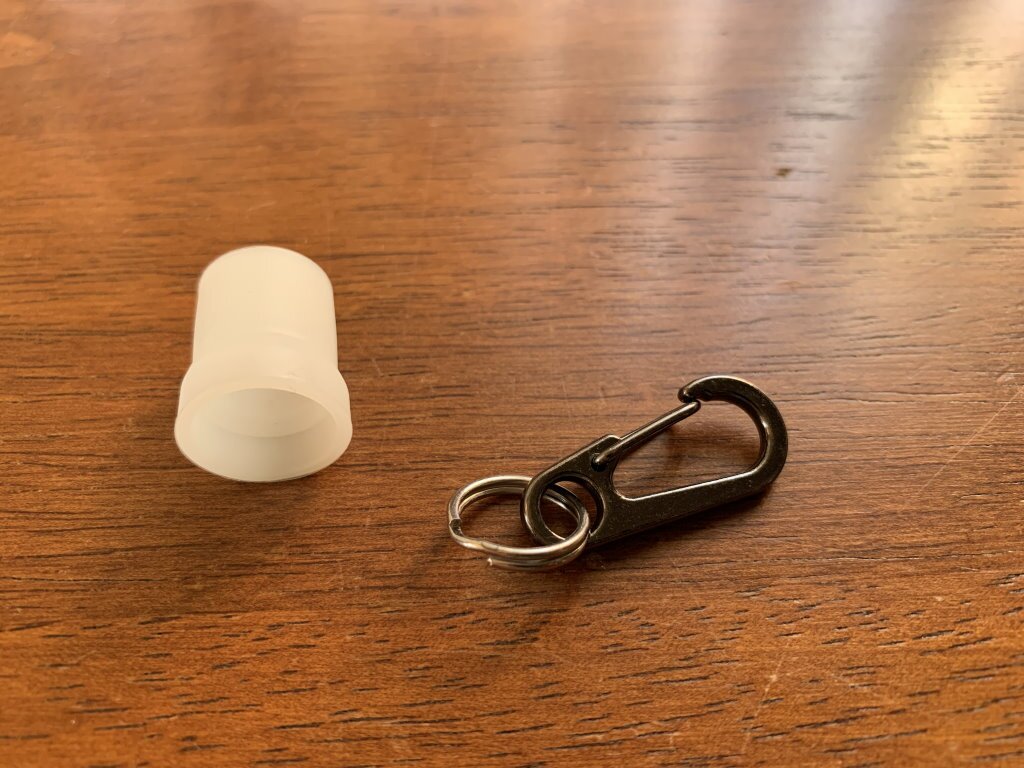 Build Quality
Lumintop Tool AAA is a small AAA sized flashlight, very lightweight, and with a good build quality. It is easy to hold and carry in your pockets, as it weighs practically nothing.
The build quality is excellent, with the flashlight having a solid construction and good finish. The matte black surface has an HAIII military grade hard anodizing. This makes it durable and scratch proof. It is also impact resistant and will survive drops from a height of 5 feet (1.5 meters).
Handling
The flashlight is composed of three parts, the head, body, and the tailcap. They all have a nice diamond knurling pattern, which is not aggressive but still offers a good grip. This makes the flashlight slip-resistant even if your hands are wet, or while wearing gloves.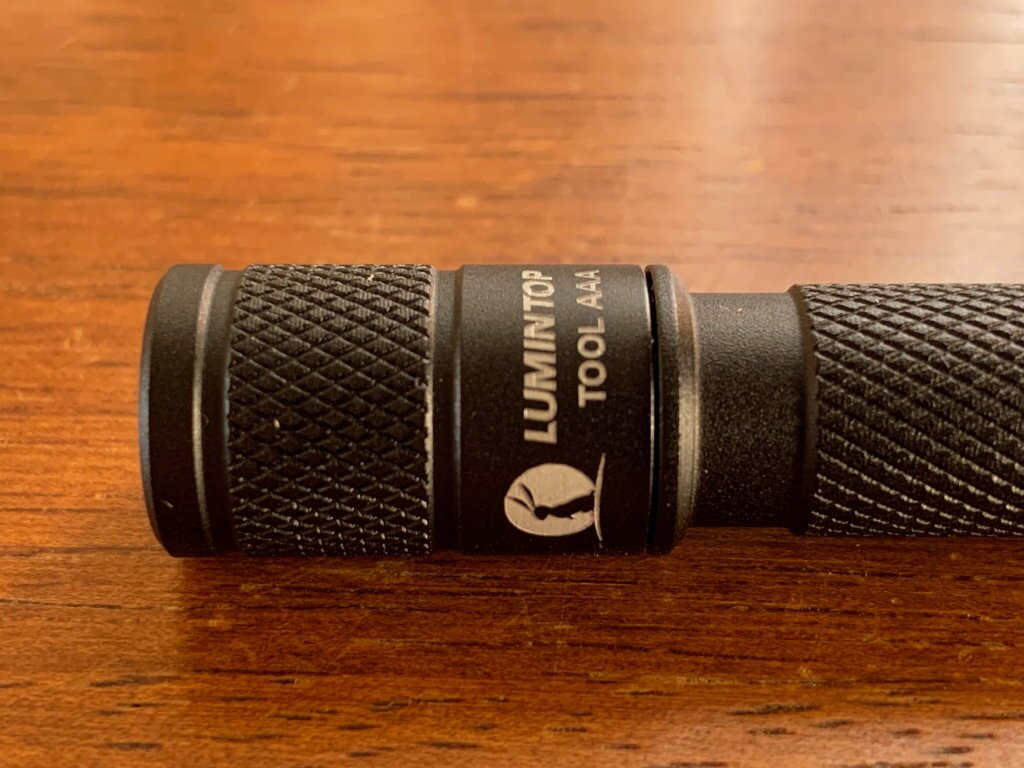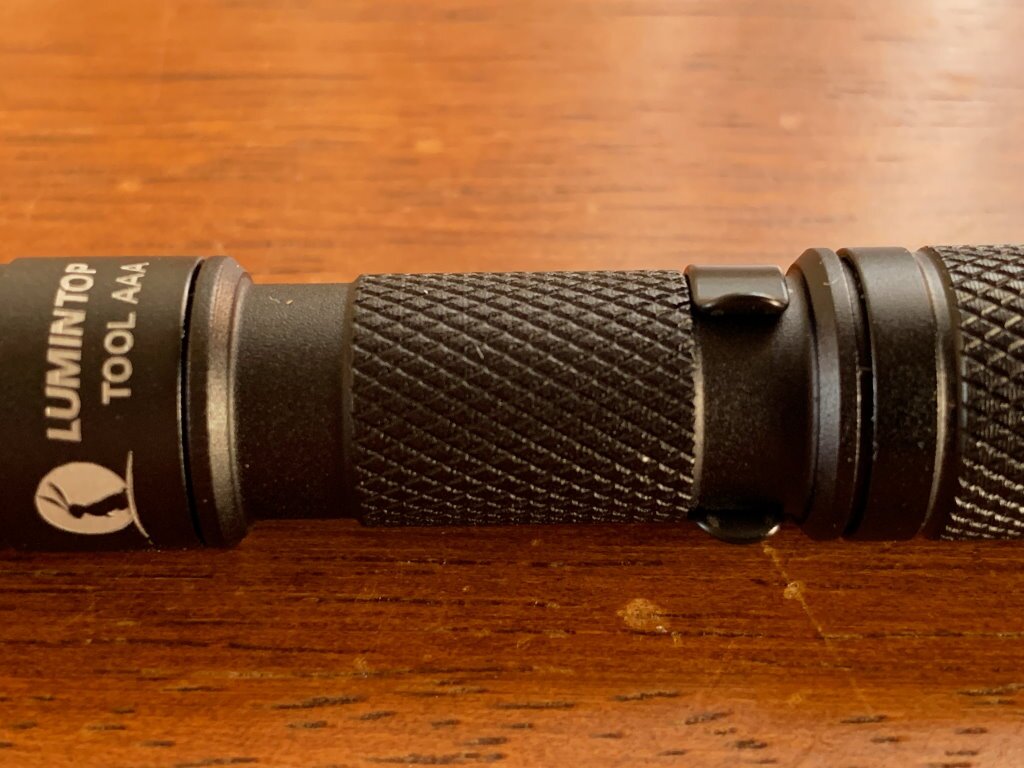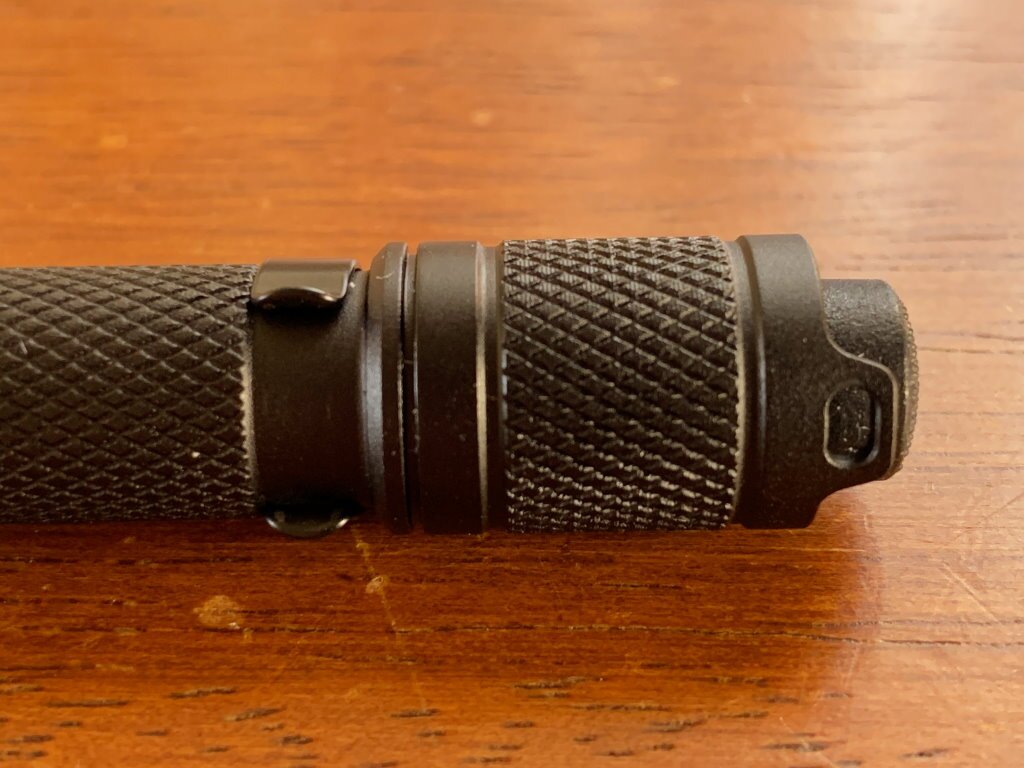 Both the tailcap and flashlight screws in smoothly to the body. A well lubricated o-ring ensures IPX68 rating. This means that the flashlight is waterproof and dustproof. It is submersible to 2 meters underwater.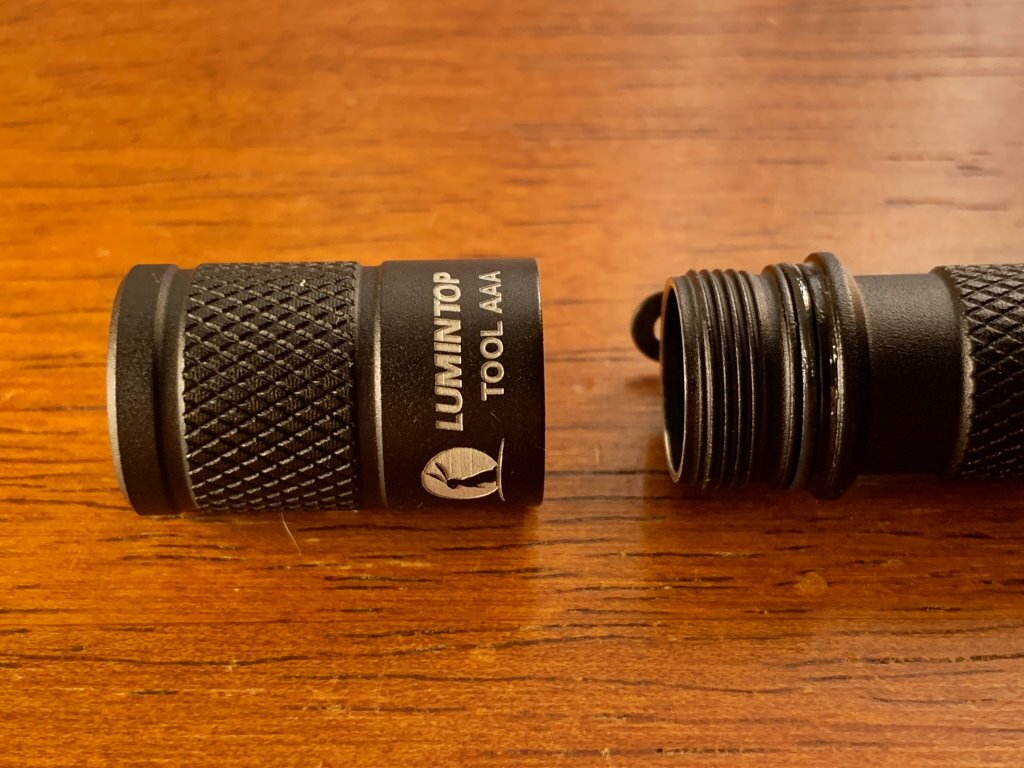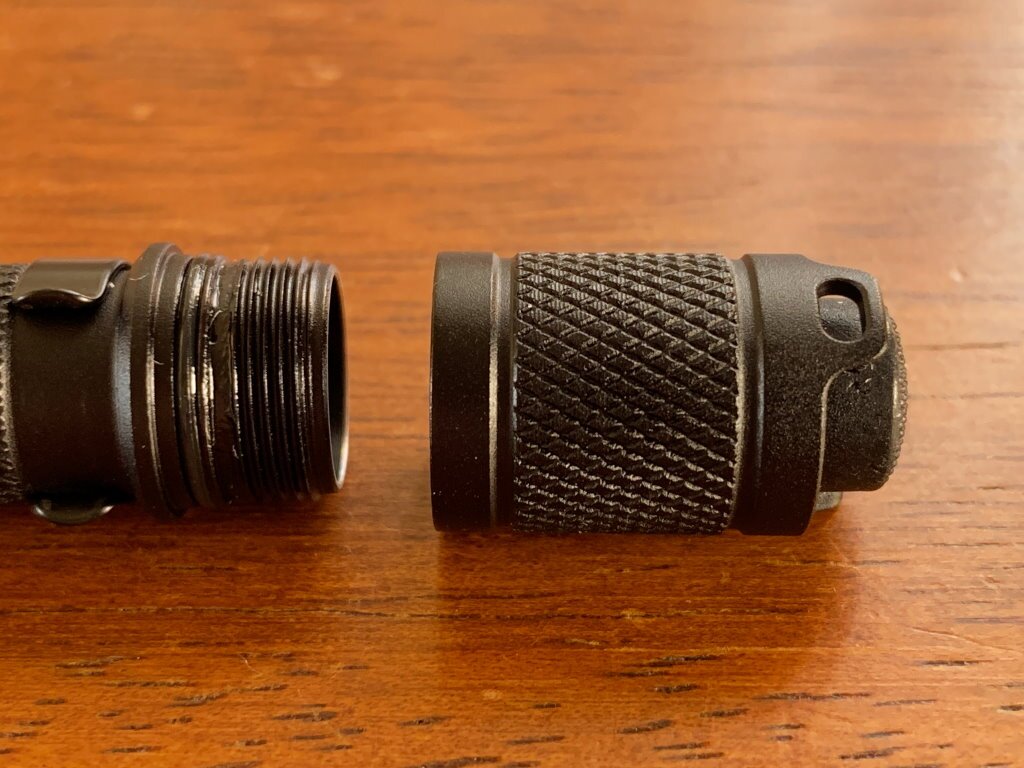 A standard pocket clip comes with the light. The clip is reversible and has a good retention. The flashlight body has appropriate notches where you can attach the clip. Carry it with lens-down when slipping it in your pocket or bag, or attach the clip on the other side. This allows you to clip the flashlight to the brim of your hat for use as a headlamp.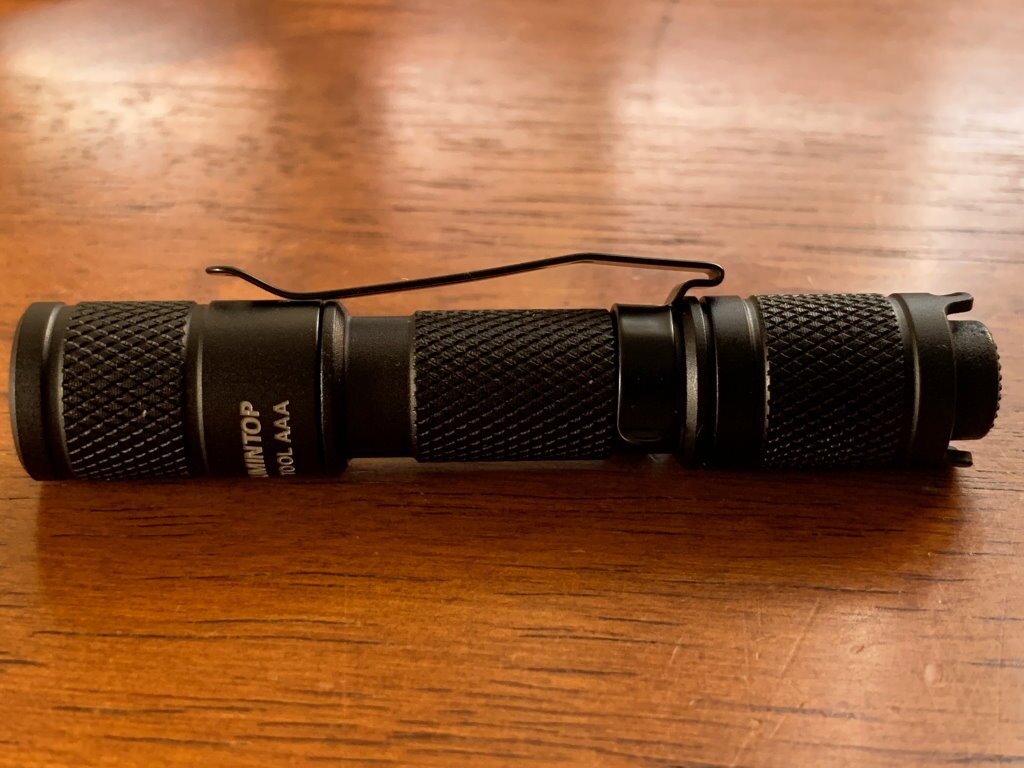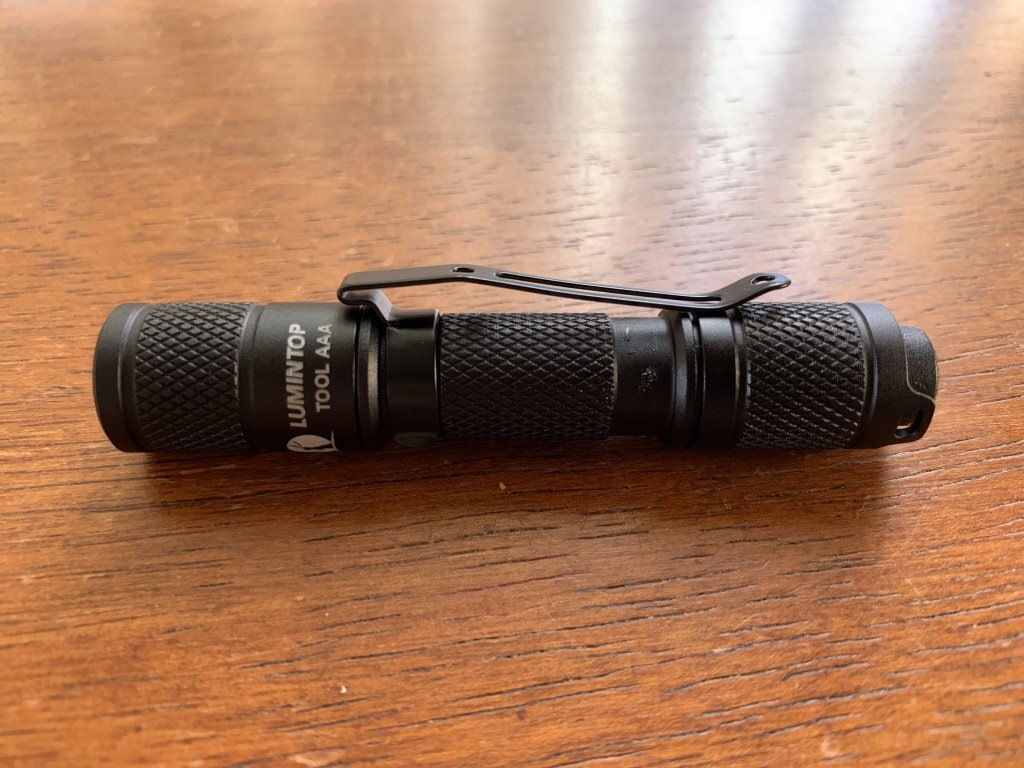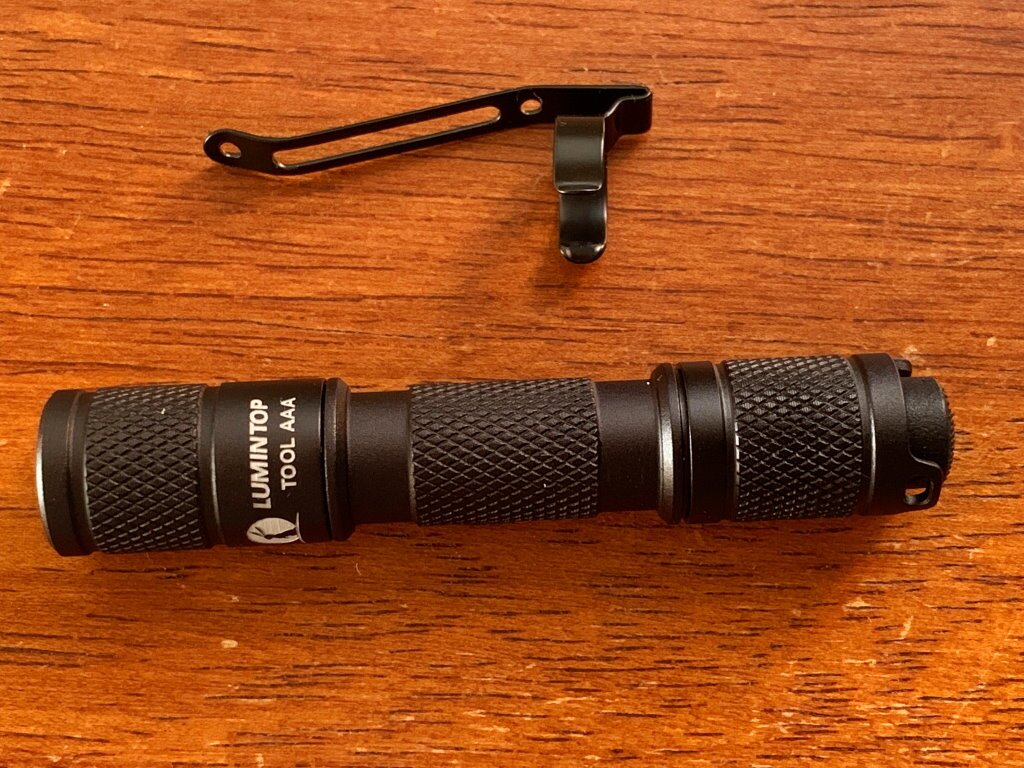 This is a tail operated flashlight. The tailcap switch is composed of a raised rubber material with textured pattern. This tiny textured nubs is a good tactile indicator. The switch is raised enough that it is easy to find even when not looking at the light.
Beside the switch are two raised slots with holes that you can use to add a lanyard or use the included clip to attach to your keychain.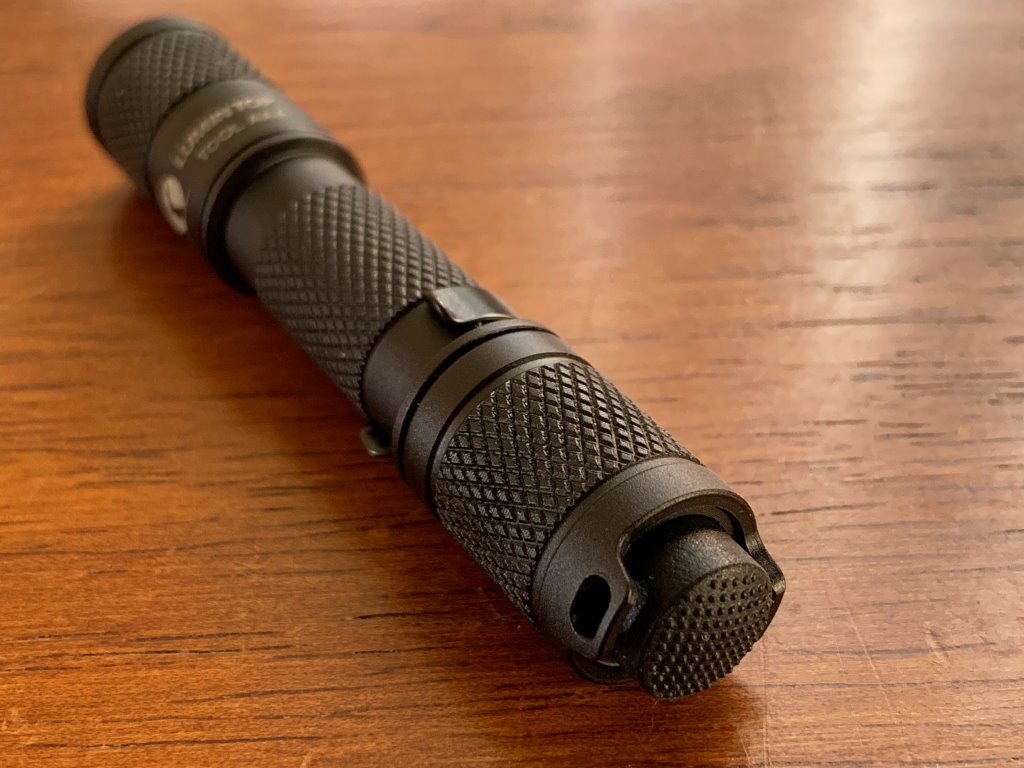 LED/Runtime
This version of Lumintop Tool AAA uses an OSRAM LED with a cool white tint and capable of an output of up to 110 lumens maximum. It produces a nice beam with the help of a TIR optic lens. Looking at the head of the light, you will see a honeycomb pattern which helps diffuse the beam.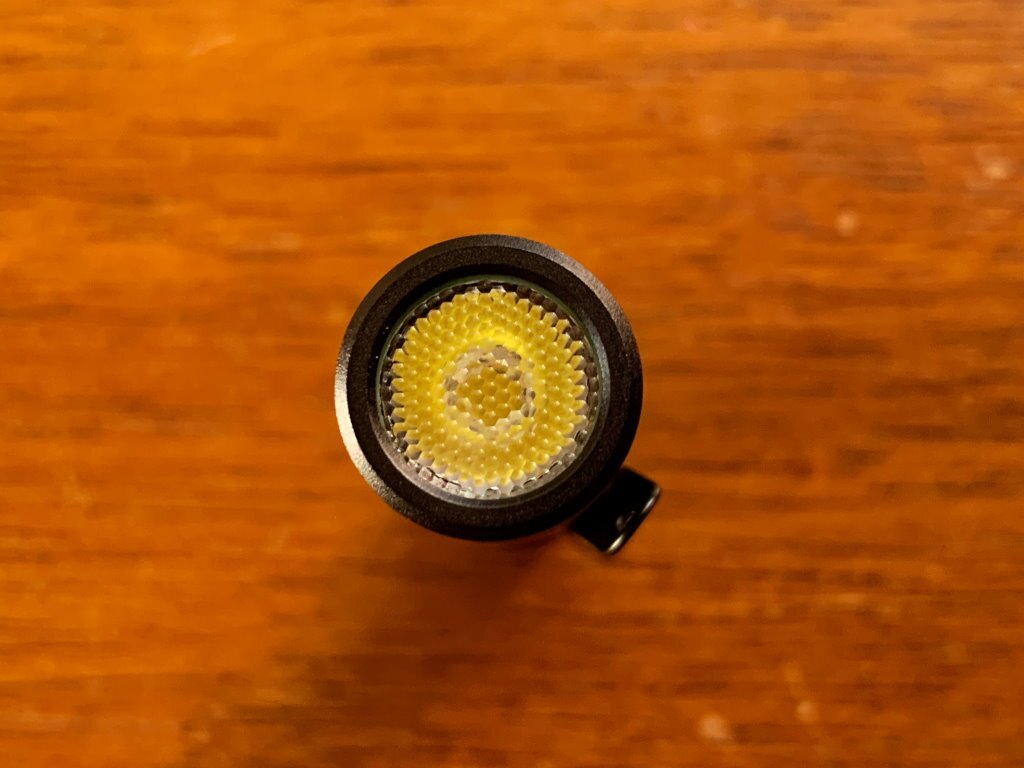 The flashlight has three output modes, low at 5 lumens, medium at 32 lumens, and high at 110 lumens. It has a runtime of up to 36 hours on the low setting, and up to 30 minutes when using the full brightness. There are no strobe, SOS, or other features.
Operation/User Interface
Lumintop Tool AAA uses a push button tailcap switch to turn the light on/off and change modes. Alternatively, after turning the light on, you may twist the light head to change modes. In this version, it cycles from Low-High-Med and has mode memory which means that it retains the last mode used.
The clicky tailcap switch has a grippy rubber and takes a reasonable amount of pressure to push the switch. It is not that hard to press, but enough to prevent accidental activations.
When the light is on, tapping lightly on the switch will change modes. There are no momentary on feature where a light press of the switch will power the light.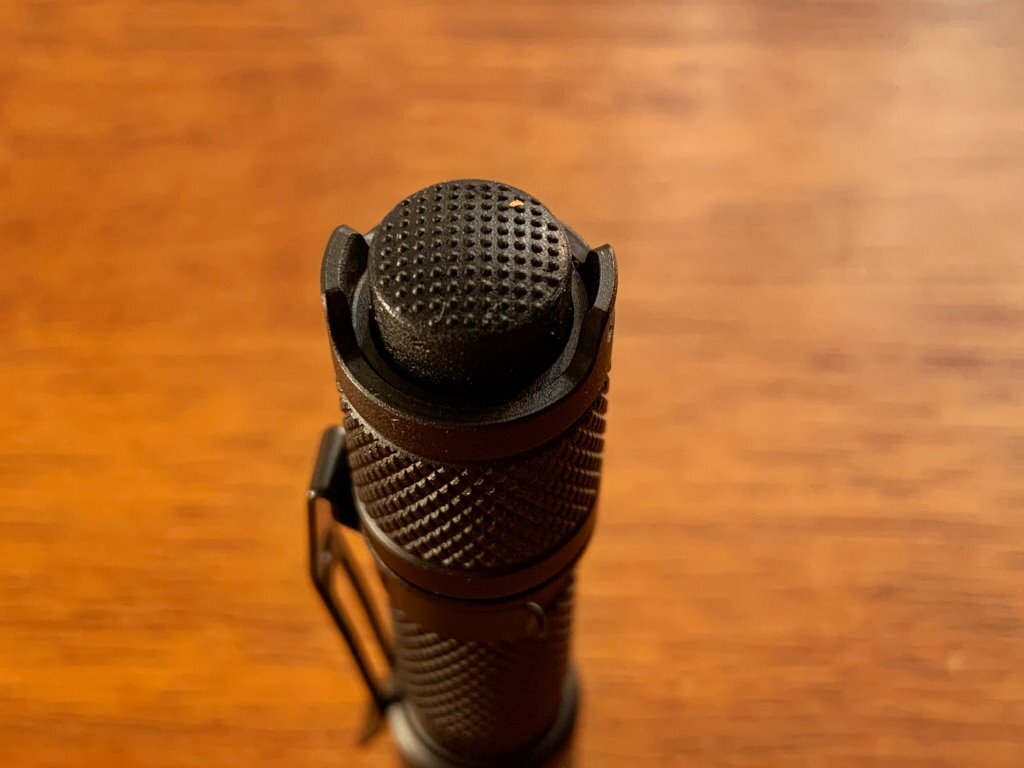 Battery
This flashlight uses a single AAA sized alkaline, or NiMH rechargeable battery. The user manual forbids the use of a 10440 Lithium-ion battery but during testing, the flashlight works using one and results in a brighter output. It may eventually cause issues so better stick to the manufacturer's recommendations.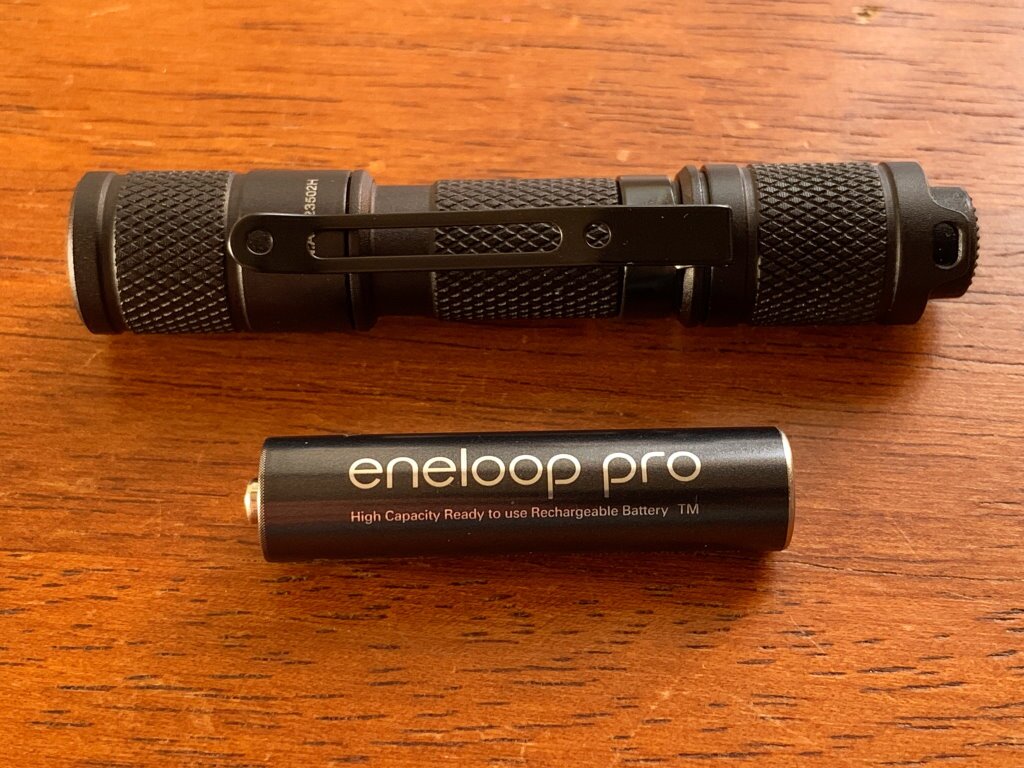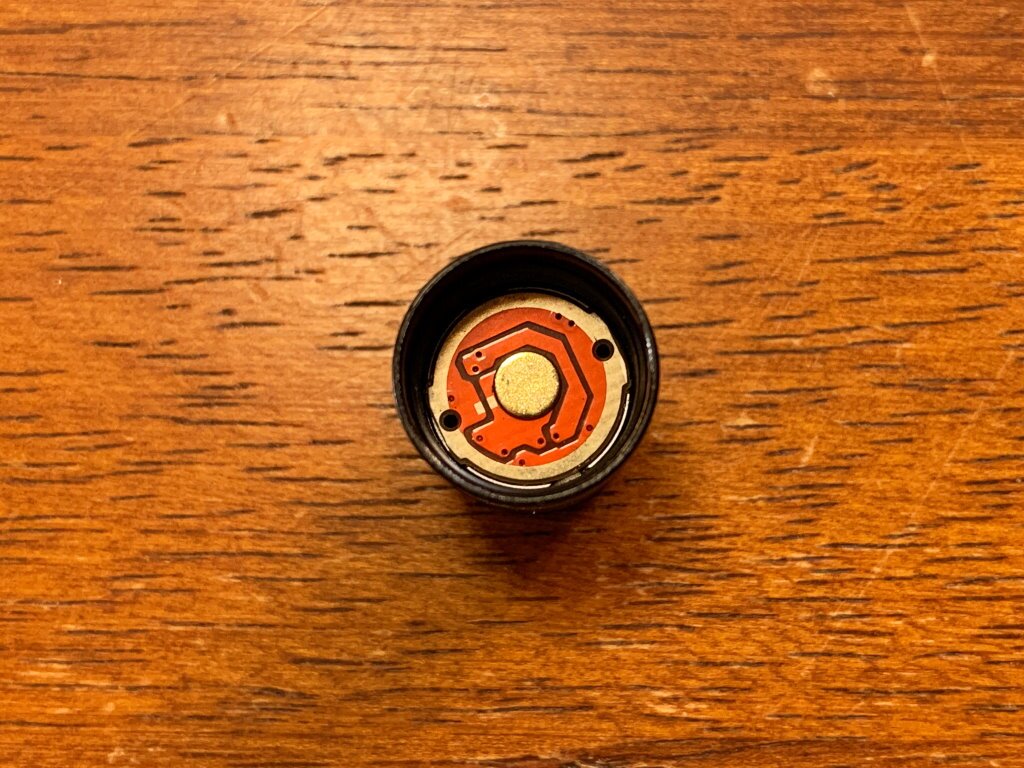 Likes/Dislikes
Pros:
Lightweight and compact
Three modes and good runtimes
TIR optic is good for close up work
Cons:
Cannot tail stand
Does not officialy support 10440
Low-Med-High is better when cycling through modes rather than Low-High-Med
The flashlight was purchased by me, and part of my actual EDC gear rotation. The manufacturer did not provide the product to us for review.
Lumintop Tool AAA Review: Final Thoughts
Lumintop Tool AAA is a classic flashlight with an AAA form factor. It is small and compact, well constructed, and has an IPX-8 waterproof rating. The use of a newer OSRAM LED combined with TIR optics gives is a nice floody beam.
I prefer clipping this flashlight in my pockets, rather than putting it on a keychain. For me, twist operated or side switch flashlights are better on a keychain as they provide a better keyring attachment compared to those with tail switches.
Overall, this is an affordable flashlight with good performance which makes Lumintop Tool AAA a good pocket flashlight for everyday carry.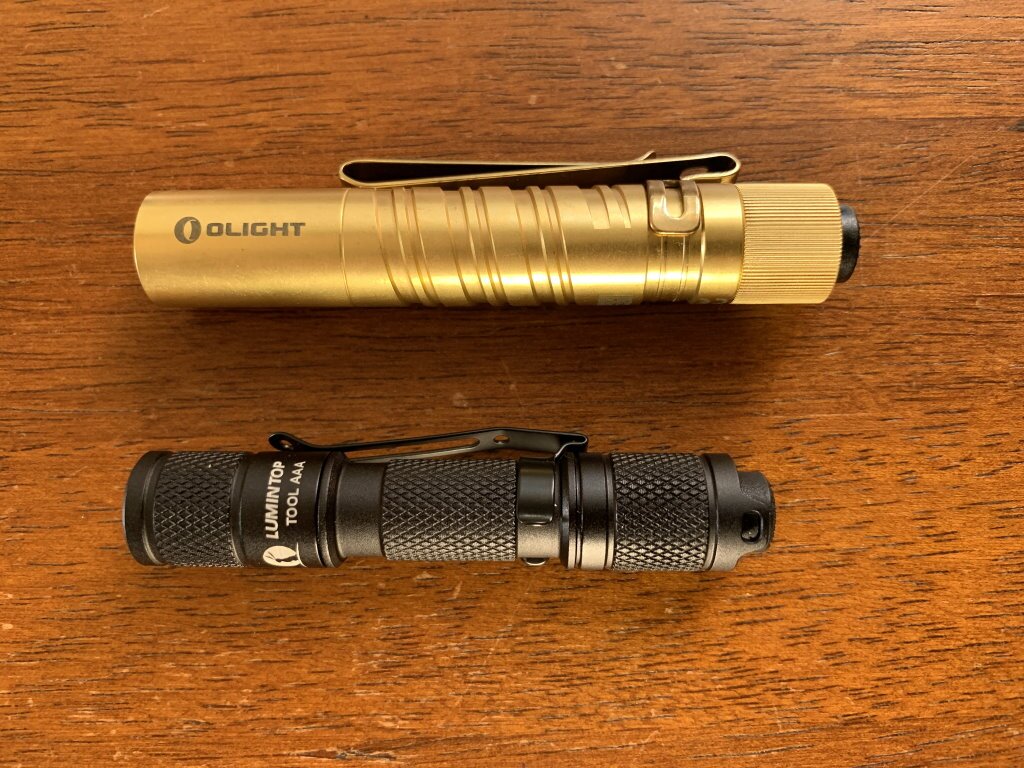 ---
Read more